The CTI Electronics Blog: Helping, Serving, Bettering the Industry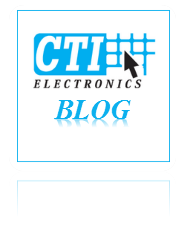 CTI Electronics blog section is dedicated to providing our clients, and users of the web with exclusive information about our products to help them get the most out of their applications. Through this blog, we hope to provide solutions and educate people on customized and Commercial off the Shelf (COTS) HMI devices. We will also be updating our readers on the latest developments in the industry.
Custom & Commercial off the Shelf (COTS) HMI Devices
To view CTI's offerings of Medical Motion Controllers please visit our Medical Motion Controller Page View the F60U6T-NxW Product Data Sheet
Industries Served: Providing Exceptional Solutions
Providing expertise and high quality services to clients from various industries and niche markets.